Pointcarre Data Management
Pointcarre Core is a powerful product data management system that is configured according to your business requirements. Information can be retrieved automatically !
Pointcarre Core keeps track of your designs. These designs and related product data (yarns, prices…) are made available throughout your company, sampling & production, product development and sales !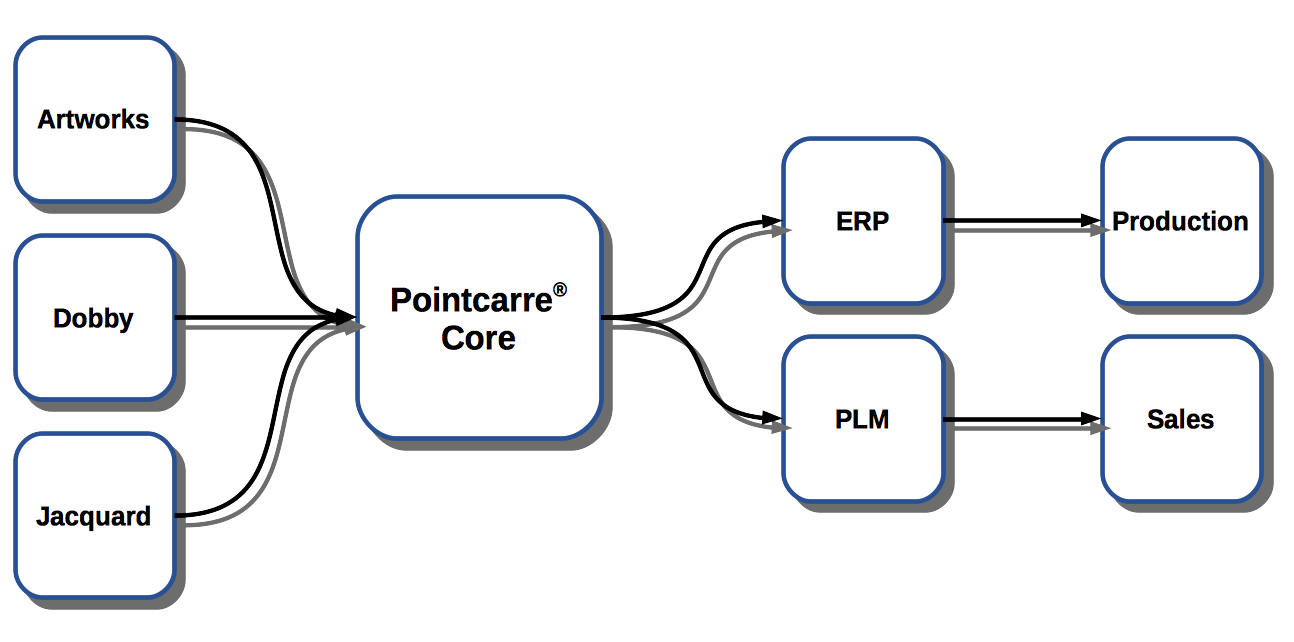 Pointcarre Core comes with a server for collecting data directly from Pointcarre CAD, which also can be integrated with your PLM and ERP.
This makes it easy to archive and organize designs, as filing is daily executed. The system performs specific and customized rules to be set in order to automate tasks according to your needs.
Pointcarre Core can be integrated with other systems (PLM, ERP) in order to provide detailed, timely information along with the right visual. The workflow of Pointcarre Core is integrated with all other Pointcarre modules.